Credible, culturally relevant Executive Artists who blend business oversight with aesthetic insight.
We curate and collaborate with innovative creators across disciplines.
Executive Artist & Chief Creative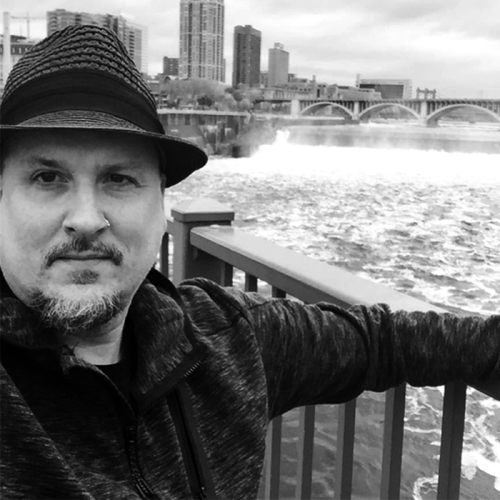 Web & Multimedia Craftsman
Mike Ellison is an actor, music and spoken word recording artist, and an Emmy® Award winning producer. Born to parents living and working in Addis Ababa, Ethiopia before the family relocated to Reston, Virginia where he was raised, Mike fully realized himself as an interdisciplinary artist in Detroit. Also known as MIKE-E, his independent music projects include AFROFLOW I, AFROFLOW II and FLYTANIUM, along with popular singles released in Ethiopia and Rwanda, and collaborations with several international artists. Mike's acting credits span film, theater and television, with recent appearances on CHICAGO PD, CHICAGO FIRE and BMF.
Mike created and headlined the AFROFLOW Tour in partnership with American Cancer Society. Utilizing music and community engagement to encourage cancer prevention and tobacco cessation among youth populations disproportionately targeted by the industry, the groundbreaking US national tour endured for seven years.
With a Communications Degree from the University of Virginia, Mike began his career in sports marketing and public relations. He's utilized the creative arts as a vehicle for cultural collaboration and charitable endeavors throughout the United States and his birth country. Mike's father, the late journalist Bob Ellison, was the first African American president of the White House Correspondents' Association.
SENATOR BILL BRADLEY
"Mike Ellison is an inspirational artist who happens to be a talented musician. He uses his music to make the world a better place. His appearance on my radio show, American Voices, produced a wave of positive listener responses."
ROB COLLIER
Former President, Council of Michigan Foundations
"Thought provoking, energizing, amazing, brilliant, authentic, awesome – all used by the 500 plus foundation participants to describe Mike Ellison for his three performances as artist in residence for our 44th annual conference in September 2016."
GM FOUNDATION
"The GM Foundation has partnered with Mike on several community outreach initiatives to help support Detroit schools and students and reports that he has a unique ability to inform, challenge and inspire today's young people to be the best they can be."
JUANITA MOORE
Former President & CEO, The Wright Museum of African-American History
"Mike Ellison is a true artist, capable of connecting cultures, genres, and generations. Demonstrating profound comprehension of our education mission, his concerts and productions are among the most entertaining and popular that this institution presents to the public."
DON WAS
3-Time Grammy Winning Record Producer and Musician
"Mike Ellison has reached deep into the creative ether and tapped into something primordial and timeless. He's summoned-up the spirits of his Detroit and African heritage to create a contemporary musical stew unlike any other…He's a visionary, a shaman and an awesome musician!"
JEANNE DIFRANCESCO
Principal, ProOrbis, LLC
"Mike Ellison is one of the great storytellers of the true history of African Americans. Heritage is essential to a people's sense of themselves and their place in human history and Mike has found a unique way to help draw that connection in message and music. He is simultaneously uber hip and remarkably wise – an irresistible combination."
DAVID SEGURA
CEO, VisionIT
"I've seen Mike Ellison perform and speak on several occasions before vastly distinct and diverse audiences, from community fundraisers to executive level black tie events. In each scenario, Mike demonstrated the ability to captivate the audience while making the event truly memorable and inspiring."
Tommy Onyx is a musician, creative-coder, risk-taker and non-alcoholic beer + blockchain enthusiast. He moved to Detroit from Boston in 1988 and soon came to local prominence as keyboard player with the Alt Rock band The Charm Farm. Throughout the 1990s he served as the Music Director for the techno group Inner City. Onyx has also done world tours as the Music Director for E Dancer and Norma Jean Bell. He was nominated for Outstanding Electronic Writer/Producer in 2000 (Detroit Music Awards.) He is best known as the producer of Inner City's 1999 remix of Good Life, which made #10 on the UK Singles Chart.
Outside of his entrepreneurial dance moves, Tommy enjoys practicing the guitar, eating his wife's delicious Indonesian cuisine, and spending time with his three lovely daughters and beloved dog.